Who We Are. What We Do.
Our mission is quite simple and straight forward.
Always do what is best for each and every client.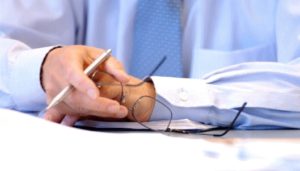 Naulty, Scaricamazza & McDevitt was founded in 1952 by the late John F. Naulty following his service as house counsel for two national insurance companies. He was then joined by Angelo L. Scaricamazza and Francis T. McDevitt. Angelo continued to practice law and lead the firm until his untimely passing on December 2, 2020. Francis remains a prominent attorney and leader. The firm has grown from small beginnings to being considered among the most active and respected firms in Pennsylvania, New Jersey and Delaware.
Since it's founding, our firm's mission continues to be providing the highest level of representation while focusing on the individual needs of our clients. By thoroughly understanding and analyzing clients' needs, we deliver tangible results that exceed their expectations. Our philosophy has earned us a strong reputation for superior counsel, cost-conscious litigation strategies and loyal clients.
Our attorneys are all committed to providing our clients with diligent, aggressive and professionally responsible representation. Our firm's self-insured clients consist of retail stores, shopping centers, manufacturing companies, trucking companies, and related governmental entities. On the insurance side, the firm has represented almost every type of business in existence.